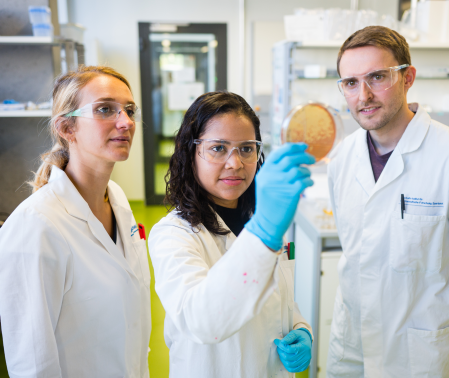 The HIPS symposium 2022 will take place in the form of a 1-day hybrid online/on-site meeting. The symposium brings together renowned scientists and young investigators from three pharmaceutical communities: natural products, medicinal chemistry and drug delivery. It provides a forum for scientists to exchange ideas while crossing boundaries of classical disciplines. The event comprises scientific lectures by leading experts in the field, short lectures (upgrades will be offered to poster contributors), and poster sessions on-site. All lectures will be broadcasted for the remote participants.
Conference venue: Hybrid format - on-site meeting with live broadcast from Saarland University Campus in Saarbrücken, Germany. Registration is free of charge. Details about the setting will be sent to registered participants before the event.
✉ Contact us by email with any questions. We are looking forward to your participation in the HIPS symposium 2022!
Registration deadline for in-place participation: March 25, 2022
Registration for online-only participants open until: May 6, 2022
► Register for this event